Your personal trainer in The Hague
I specialise in health and fitness with women who are struggling with weight, and overall health, and looking to improve their fitness, lose weight and transform their lifestyle. Get maximized results with a tailored training plan, customised nutrition advise and expert coaching.
Personal Trainer from The Hague, specialized in
women & pregnancy training

Personal training for women
Why train at Your Fitness Coach?
Your Fitness Coach is offering personal training to local women in Den Haag. I specialise in building strength, confidence and empowering women to achieve their goals. Helping women with their struggles is what I'm most passionated about. I have experienced similar challenges as the women that walk through my door, from weight loss, recovering from injury, to maintaining a healthy lifestyle while working in a stressful environment. Your Fitness Coach is an expert in a variety of disciplines and up-to-date knowledge about how to help you achieve the results you want.
Personal Training for 
woman
Your Fitness Coach focuses on personal training especially for women. I want women to feel comfortable while training and to be able to focus on themselves in a safe and inspiring environment. No busy gym and lots of people around you. Just you and your goals!

Being coached by me means:
Training
Training
After the intake I create a custom made training plan that fits your goals and physical fitness. I also take your lifestyle and training experience into account so that it fits you 100% perfectly.
Nutrition
Nutrition
You will learn what the right nutrition is for you and your training. The right nutrition will improve your energy, performance and health. Good news: you can still eat your favorite foods. It's all about balance.
Accountable
Accountable
Getting fitter is not just about exercising a lot and eating healthier. We do weekly check-ups to make sure we stay on track with your goals. I will also always be there for you to motivate you if you have a day that you don't feel like it!
"I feel much more energetic since I started with Ania!"
One year ago I started training with Ania. The first thing what struck me was that she is very easy-going and she knows what she is doing. Before the training started there were a lot of questions about my health, physical statement and of course the goals to achieve with the training. She managed to help me realise my goals by inventing a huge amount of different exercices which are very effective. All in all I feel much more energetic since I started training with Ania!
What clients say about me
Merlijn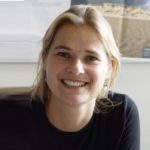 Merlijn
I like the variety of exercises Ania offers. Every time it is a complete surprise what we are going to do, that makes it fun and achievable. I never thought I would actually like to do fitness activities. I like to do sports a lot, but didn't expect that it was so much fun "just" working on a fitter body. Ania is able to stimulate me on a very pleasant and easy-going manner. She doesn't "shout" you through a difficult exercise, but really guide you through it. And what's very import: you can rely on her technical knowledge about the body.
Elmire

Elmire
I have been training with Ania for 3,5 years now. My initial goal was to train for the Toughest 2019 in Oslo. The Toughest is an 8 km terrain course with 40 obstacles. After succesfully completing the race I continued training with Anna. My new goals after the obstacle courses were to do a proper push up and pull up. This is something I have always wanted to be able to do as a girl. After a couple of months working my way towards these goals with the support and guidance of Anna, I was able to do them slowly but surely. I am so excited!! Working out with Ania has helped me to stay fit and it is also a great way to reduce stress and boost your energy. I really enjoy working out with her and would recommend it to anyone!
Adriënne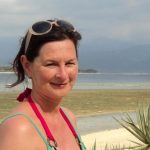 Adriënne
Before we started to train I thought it would be too heavy for me and that I would'nt be able to keep it up. After a lesson I knew this was exactly what I needed; tailored to what I personally can and can't do. My goals were to move, play sports and go on wintersport without pain and thanks to 1-on-1 training with Ania I achieved these goals. Even running goes without pain! I also feel fitter and more energized. Keep going Ania, you made me fit again and you give me that extra push that is necessary to stay fit!
"You are just one workout away from a happy mood" Signup for your free intake below!